The Beitbridge Housing Redevelopment Project was recently launched at Dulibadzimu Township. The project had stalled in 2008 and construction then resumed in 2018 following resource support for the completion of 52 three bedroomed   houses (inclusive of the 28 which were commissioned).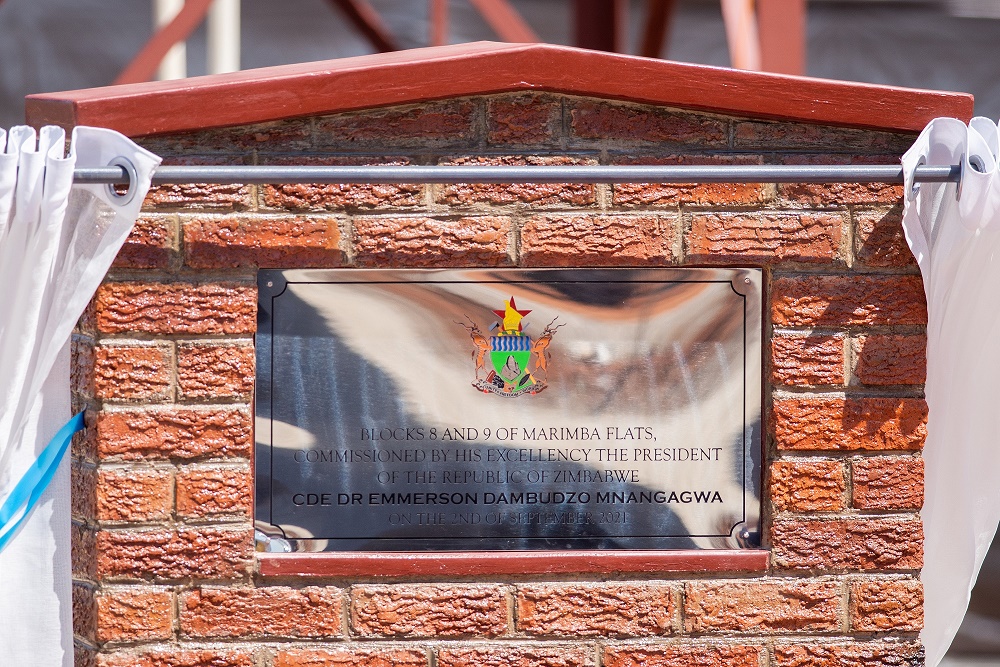 His Excellency the President, Dr Emmerson Dambudzo Mnangagwa recently commissioned Marimba Flats in Harare. The two (2) medium density blocks of walk-up apartments were constructed to accommodate health professionals. The President   commended the Ministry of National Housing and Social Amenities ….
Human Settlements Policy Launched
The Zimbabwe National Human Settlements Policy was launched by His Excellency the President at the Commissioning Ceremony of Marimba Flats in Harare. The  Policy was crafted in order to create a conducive environment for all stakeholders to participate in human settlements development. The thrust of the Policy  is to achieve  well-planned and governed human settlements, as we gravitate towards vision 2030.
Key areas of focus include:
access to land
security of tenure
densification
provision of on and off-site infrastructure
social amenities provision
environment climate change
use of new building technology
urban regeneration and renewal
regularisation and settlement financing.
The policy shall be the cornerstone for housing delivery under the NDS1 pursuant to Vision 2030.
Zimbabwe Commemorates World Habitat Day
Zimbabwe joined the rest of the world in commemorating of the World Habitat Day at a belated ceremony held on 17 November 2021 in Beitbridge.
The belated World Habitat Day commemorations which ought to have been held on Monday the 4th of October 2021 were held under the theme: 'Accelerating urban action for a carbon free world'.
This is in view that cities are responsible for almost 70% of global carbon dioxide emissions with transport, buildings, energy and waste fumes accounting for the bulk of urban greenhouse gas emissions. The future of our planet depends on national, regional and local governments and organisations, communities, academic institutions, the private sector and all relevant stakeholders working together to create sustainable, carbon –neutral, inclusive cities and towns.